The Village is Coming Together
The MOMentum Network has officially kicked off the Fall semester by bringing single moms, kids, mentors and helpers together to do life together. Within a few hours, lives were changed.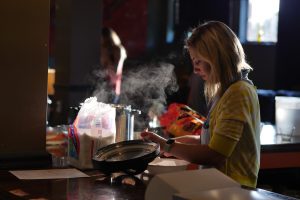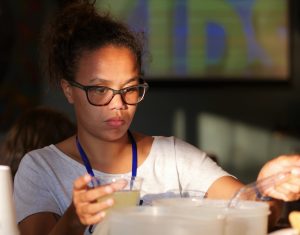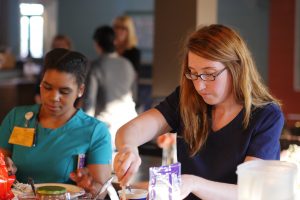 Food was prepared at The House, and everyone came together to take part in our tradition of sitting family style after saying prayer for those in attendance and those who we haven't met yet.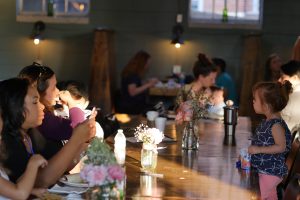 We had a special guest, Peggy Bruning, from Calvary Chapel's Renew ministry. She led our moms in song to begin our meeting, while our kids crew danced and sang songs with the children.
She shared that sometimes life hands you something you're not sure how to deal with-especially as a single mom. Not sure how to handle the pain, you turn to anything to make you feel better, but those things can suddenly take a hold of you and keep you down. Then you have no idea how to get out. There is a sense of No Hope.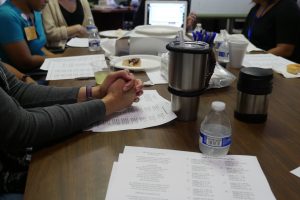 That's why it's important to remember the three things God says you need:
Peggy's exercise for hearing God's word:
Have a plan when you read the Bible
Work through it at your own pace
Prepare a place where you are free from stress and distraction
Have paper and pen for getting your thoughts in order
Read meaningfully, with a curiosity usually reserved for overthinking things
Tonight we had some breakthroughs while Peggy walked us through her steps for understanding. Connecting The Word to ourselves in this way will ensure our moms are prepared to handle all obstacles this school year and beyond.
MOX Life meetings are Fridays, twice a month, 6:30-8:30 pm. We look forward to seeing you there.
Yasmin, has interned with The MOMentum Network since Spring 2017. She is Senior at UTC majoring in Sport, Outdoor Recreation, and Tourism Management.