Gather with other moms, mentors or peers here. We have snacks, study space and comfy couches if you need to squeeze in a nap. We meet here for our trainings.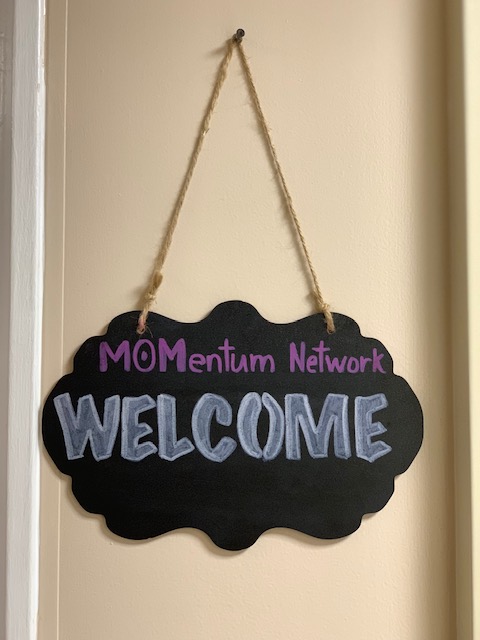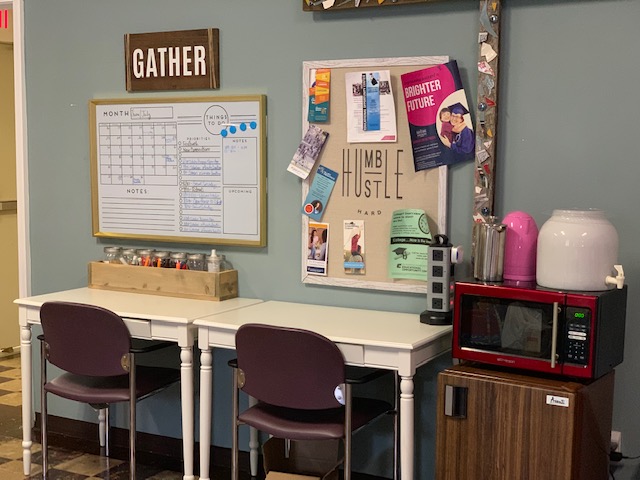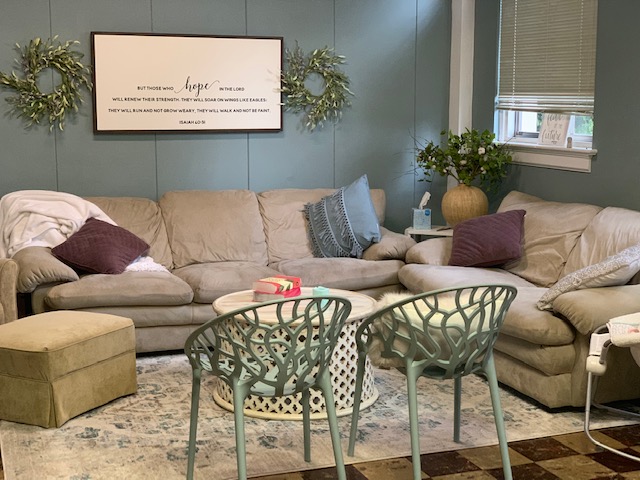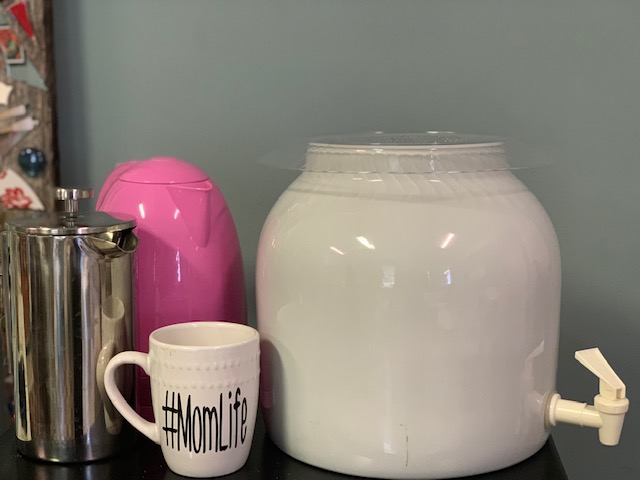 Our Home Room is designed to be kid-friendly, but when kids need to get some energy out and aren't feeling the calming vibes, they can head up to the tower with mom to play. Thanks to First Christian for allowing us to use their Montessori classroom during the week for member moms to study or meet up while kids play.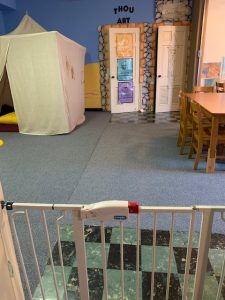 RIGHT ACROSS THE STREET FROM UTC
Convenient | Located just across the street from UTC's Patten Chapel inside First Christian Church, we are super close to UTC and convenient to Chatt State and Belhaven Campuses too.
Kid-friendly | Our space is designed with moms in mind. Both our Home Room which is meant to be a comfy, calming space and the Kid's Tower where kids can play and have fun are meant to be for you to enjoy with or without your kids.
Free Parking | Members in good standing get free parking in our lot across the street from UTC with a unique code and pass to put on your car. Guests may also park for free for meetings. Parking passes will be sent out with your registration. This makes it easy to come to meetings or to hang out with other MOMentum Network moms or college friends close to campus.