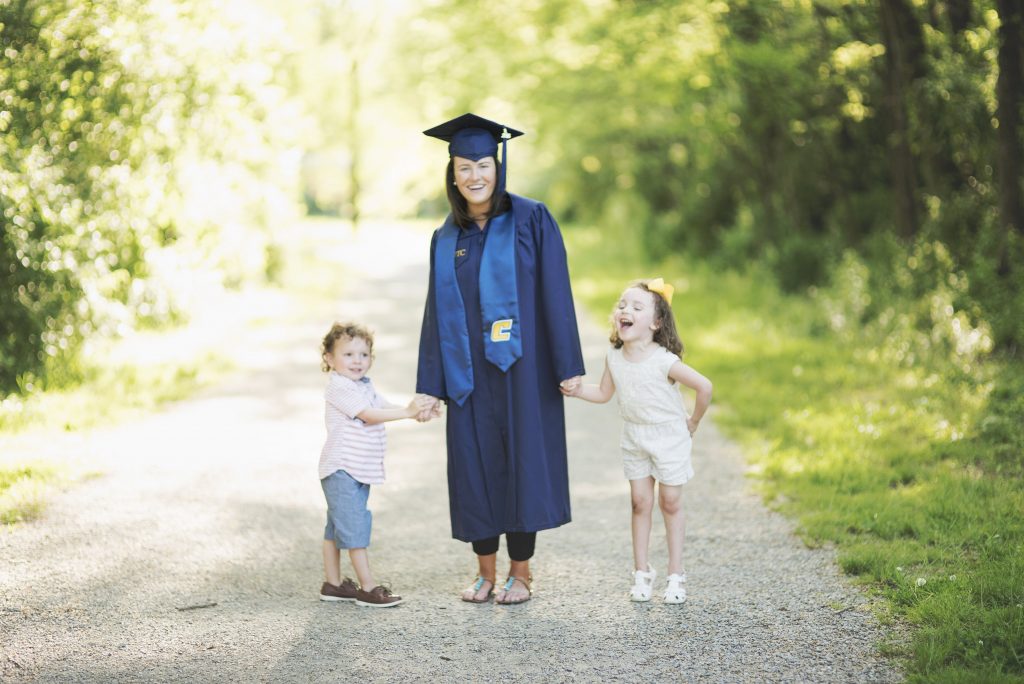 Kari had her first child when she was 22 years old, and this was just the beginning of her journey as a mother and as a woman who learned to lean on the Lord during tough times.
Unplanned pregnancy carried shame and stress, and Kari is confident that she handled this by facing it head-on, and by the support of others. Although she felt lost and alone, she made it through with the help of her family, friends, and her drive to do it for herself and her children.
"I was so lost, all hope was gone and I had no dreams of doing anything because I thought life for me was over. My goals and dreams didn't start until God spoke to me and said to get going." Says Kari.
After months of worry, heartbreak, and sorrow, the Lord showed up for Kari. Before, she worried about the thoughts of others, if they were disappointed, and a spiral of other lies that can be easily fed to her by the devil and by the world. She let the Heavenly Father take over and everything changed.
Kari got plugged into MOMentum when her kiddos were 2 and 3. She met woman who lifted her up, encouraged her, and will now be lifelong friends.
"Life was still hard, but after joining this group, I learned how to be so much better in every aspect of my life. This was the best times of my life and if I could go back to enjoy it again. I would." continues Kari.
Kari is now in her final year of law school after earning her Bachelor's degree at UTC. She is an inspiration to us all!
If you are interested in being a part of the village by sharing your story and/or committing to monthly partnership, please join at MomentumNetwork.org/join.