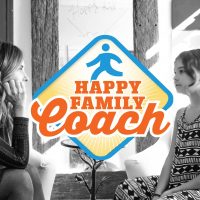 November Success Saturday: Relationships
Event Date: November 10, 2018
Event Timings: 10:00AM-12:00PM
**Note: Success Saturdays are hosted at the YMCA Downtown. Check in & the front desk and let them know you're here for the MOMentum Meeting and they will direct you to us**
November Focus: Rocking Relationships
"Be the real MVP this Holiday Season!
The holidays are right around the corner, which means everyone is spending more time with their extended family (part of your team). We'll help you deal with any curve balls that come your way; whether it's that one Aunt's opinion of your parenting or your threenager's tantrums that keep you from studying, we are here to help. Join us in learning healthier forms of relating from Danielle Greer, The Happy Family Coach.
We're continuing to working through our game plan and building our dream team, starting with our own core beliefs."
Thanks to the YMCA for partnering with us to provide childcare and meeting space for this gathering.
*Refreshments provided*
*Child Care for 11 & under provided by the YMCA*
Questions? Contact info@momentumnetwork.org